CRYSTALS, HOT SPRINGS & Alchemy – a  3-Day Retreat for Women
March 19, 20, 21 – 2021
METAMORPHOSIS…YOURS!
JOIN ME FOR 3 DAYS, ALONG WITH AN  AMAZING, SPIRITED, SASSY GROUP OF WOMEN FOR A  VERY SPECIAL CELEBRATION OF SPRING EQUINOX…
This will be a special gathering in Hot Springs Village, Arkansas, the magical place where I live …SO COME AND JOIN US!!!
 QUARTZ CRYSTALS EVERYWHERE!   
The venue is  BEAUTIFUL AND PRIVATE,  a scenic, peaceful, mountain-lodge residence set among the trees in the sacred Ouachita Mountains of Arkansas.
You will experience:
Mountain vistas, spectacular sunsets, sparkling lakes and  healing hot mineral springs …
Quartz crystal energy and blessings everywhere you step…
Brilliant blooms and crystal – infused waters during the day…
Bright stars, a warm fireplace and glorious steamy hot tub at night…
VIDEO WITH ADDITIONAL INFORMATION  HERE:
*Very Important…What will truly change for you as a result of this retreat?
This weekend will ground you into CRYSTAL CLARITY and peace…
You'll feel like you actually OWN YOUR LIFE...perhaps for the first time!
Your RELATIONSHIPS will become more fascinating and enjoyable.
Your life will become more meaningful and beautiful… more JOYFUL!
Life will become easier, with more GRACE AND GOODNESS.
You will learn to TRUST YOURSELF more than you ever have.
You will become the MOST INTERESTING PERSON you know!
THIS WILL BE MAGICAL…and YOU, DEAR ONES,  are the  ALCHEMISTS…
This RETREAT will be enjoyable,  powerful…and REALLY FUN! We'll do some deep work, YES!… in a loving and supportive way that empowers you rather than wearing you out. You will be recharged, rejuvenated and revitalized. You'll be REBORN, gal!
WHAT'S INCLUDED:
Three nights lodging included ( arrive by noon Friday, Saturday, Sunday night, leave by noon on Monday)
Nine Vegetarian Meals are included -3 breakfasts, 3 lunches and 3 dinners
Crystal-clear fresh mountain Spring water available at all times
THE AGENDA
Friday:
Arrive any time after 12 noon. Lunch is on your own before you arrive.
Settle in and enjoy the beautiful mountain setting.
3 pm  Take a crystal-gathering walk designed put you in a "high-vibe" state…you keep the crystals you pick up!
6:30 Dinner will be provided on site. 
After dinner, enjoy the fireplace and beautiful outdoor deck and then… relax  in a steamy hot tub under the stars 
Saturday: 
Breakfast 8:00
Nia/Qigong Joyful Movement Class 9:00
10:30 am – 12:30 pm  Metamorphosis Class – First Step into the Magic!
Lunch at 12:30 pm
Afternoon -2 pm departure to Enjoy a soak in the world-famous Hot Springs mineral baths
Evening – 5 pm Stroll down Central Avenue in historic Hot Springs downtown area. Browse, shop and sip wine or tea as you look at art, enjoy colorful lights and shop
6:30 pm Dinner in Hot Springs
Sunday:
Breakfast 8:00
Nia/Qigong Joyful Movement Class 9:00
10 am – Leave for Garvin Woodlands Walk… experience one of the most beautiful springtime tulip bloom events anywhere!
Lunch at 1 pm in Hot Springs
Afternoon – 2:30 pm departure for Sacred Lake Ouachita pontoon boat ride and Metamorphosis Ceremony on the lake
6:30 pm Dinner will be provided back in our residence
Monday:
Morning – relax and enjoy the quiet, peaceful mountain setting
10 am – Gratitude and Grace Circle – Learn how to pray to the Divine Feminine and the Divine Masculine – It will change your life!
Pack up and prepare to leave.
Departure by Noon.
**************************
TESTIMONIALS:
Happily Overwhelmed!
Your retreat was a HUGE success!  Frankly, I didn't know exactly what to expect and was happily overwhelmed.  I thought perhaps it would be intensive study and that intimidated me, so when I realized it was all educational FUN, I was thrilled.  I enjoyed the experience, start to finish. Our venue could not have been better.  Beautiful, secluded, cozy.  The trees outside spoke to us, and all of the natural wood inside wrapped its arms fondly around us.  It's no wonder spirits and kind energies were present.
J. Moss
Hot Springs Village, AR
Incredible Experience!
Malinda's crystal retreat…It is an amazing experience. I strongly recommend attending!
Carol Thompson
Omaha, NE
Amazing Retreat!
Malinda created an environment for our women's retreat that was so special, so comfortable and so beautiful that I felt like I was being held in a supportive and nurturing cocoon for the entire time.
Lesley C.
Hot Springs Village, AR
I'm Not Alone…
Sometimes it's easy to forget who you are.  Between the daily inundations of advertising and expectations and the notion that 'non-traditional religions or beliefs' are taboo, it's hard to hold onto one's sense of personal spirituality.
I've been trying to find the words to describe what happened in Arkansas.  The best analogy I've found is walking into a dark room all by yourself on a night where there's not really anything to do or anywhere to go.  Suddenly you flip on the light switch, and there's a roomful of wonderful, vivacious, independent new friends reaching for hugs and making you feel special and welcome and part of the tribe.
I didn't know the other women when I got to the retreat.  Somehow, that really didn't matter much.  I was already one of them.  My voice was heard.  My feelings were shared.  We laughed, and we danced in the rain.  I finally was able to look at the world around me and breathe a sigh of relief.  With every beat of my heart I felt the words: I'm not alone.  I'm not alone.  I'm not alone.
Mariel R.
Omaha, NE
**************************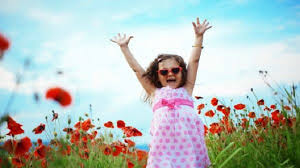 COME AND JOIN THE POWER, THE PRESENCE, THE PURPOSE… AND THE CELEBRATION! 
SPACE IS LIMITED, SO IF THIS RESONATES AND YOU WISH TO ATTEND, PLEASE CONTACT me via email at 
AWESOME OPTIONAL EXTRAS:
Come a day early or stay an extra day and enjoy AWESOME optional activities!
Available the day before and the day after the retreat at an additional cost:
Massage
Facials with Energy Work
Crystal Shopping
Crystal Light Bed Session
Oracle Card Readings
Access Bars Session
Gong Bath Sound Healing Session
Salt Room Therapy
Clinton National Airport in Little Rock, AR is the closest airport and is a 1-hour drive from our location. A Shuttle is available, by reservation, if you do not wish to rent a car.
(Contact Malinda at emboldenedheart@gmail.com for travel  and location details)
This is going to be an AMAZING WEEKEND!
COME AND  BLOOM WITH US!