DaKara Kies
 "Activate a Wisdom Code within"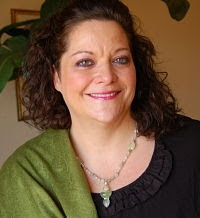 "BE YOU!"
Be guided to the Cave of Remembering and activate a
Wisdom Code™ to assist you in BEing all you are here to be!  Heart Point Technique is a Spiritual Energy Healing
modality brought forth to the planet by Divine Mother.
Come and learn easy, simple and fast techniques to change your
energy and your life!
HERE'S THE LINK TO THE EVENT:
Title: DaKara Kies on Emboldened Heart
//InstantTeleseminar.com/?eventID=54720066
YOU GET DaKARA'S HELP WITH:
Live healings and transformation using the Light via Heart Point Technique to transform blocks holding you back!
Do you have a Gatekeeper keeping you on the hamster wheel? If so… let's move it on…  It is probably not what you think!
Unlock Wisdom already within you, so that you can move forward with ease and grace.
Call forth and Active a new Wisdom Code™ So that you can shine and radiant the energy,   purpose and passion you were called to share in this life time.
Receive an energy transmission from Divine Mother, so that you an anchor and activate the energies that lay dormant within you.
Are you ready to BE Happy?  BE Money? BE Healing? It's all available within you…
DaKara has put together an amazing and powerful special package that will assist you to CLEAR BLOCKS TO HAPPINESS, MONEY AND HEALING!
Here's the link to buy her awesome package:
***************************************
I want the very best for you! I want to help you open the doors to achieve more love, more peace, more abundance, more light, more of whatever YOUR HEART DESIRES!
Warm Regards,
Malinda Zarate
EMBOLDENED HEART